Perth Limo Hire / Perth Quality Limousines
ph: 9398 9175
Leading Perth with Wedding Limousines and Limo Hire all around Perth. We offer Vintage Limousines for Perth Weddings, Perth School Balls and Perth Social Occasions. Pamper yourself and your friends with a stretched limousine experience that turns every journey into a special occasion. Enjoy spacious seating that relaxes you or gets the party going… Feel the luxury of real leather limousine upholstery, ease into air conditioned comfort. Sit back and listen to a top quality sound system that puts you in the mood. Our Perth limo hire services have it all.
Take time to surround yourself and friends in stylish glamour as you are transported in one of our Perth limousines from Scenic Tours, Weddings or School Balls. 

Perth Quality Limousines is an owner operated company. A Husband and Wife team.
Robert-John (RJ) and Kate are here to help with all your transport needs or queries to ensure planning a special occasion goes smoothly. Our vehicle has been designed with the passengers in mind including large double opening doors for easy access or large Wedding dresses. There is plenty of head room for the taller passengers or Groom and Groomsmen.
* Being experienced staff we are here to give you peace of mind .
* Off peak limousine hire can receive discounted price.
* We are happy to accommodate any special needs.
* 5 Umbrellas and a first aid kit are carried in the vehicle for emergencies.
* There are 12 crystal wine glasses in there rear.
* Aux stereo plug to play your own music or bring along a CD.
* A 60 litre Eski with ice in the boot. To keep your refreshments cool.
* Group photo's of the limousine will not date and look amazing.
The 11 passenger 1928 Ford limousine may look vintage but was engineered and custom built in 2004.
For the car lovers there is a distinctive V8 note from the modern 302 Windsor engine, large Jaguar braking system with independent suspension for the smooth handling. Double air-conditioning unit with leather interior. Dark Limousine tinted windows for privacy.

Call RJ and Kate now on 9398 9175 or 042 888 1975.
Perth Limousine owners who believe in service beyond expectation!
" Perth Limo Hire were amazing – best price EVER!!! On time, staff lovely to deal with and would highly recommend…"
Regards Amy
School Ball Vintage Limo Hire 17th February 2017 
"Stunning old T-Model Ford Limousine. Courteous, prompt and accommodating driver. Pleasure to deal with – no hassles whatsoever!"
Tamara E Wedding 17th February 2017
We would highly recommend Perth Quality Limousines.
The driver was very pleasant and on time and waited patiently until we were ready. The limousine itself was in great condition and spacious with all the right trimmings. A lot of compliments were received from our guests. We would not hesitate to use them in the future.

Thank you so much Rob and Kate. Sina and Alex Bozward 🙂
Thank you so much for all your hard work on the day of our wedding! From booking and all the way up to our big day, we loved the contact, advice, and the professionalism of Perth Quality Limousines! So easy to deal with and on time everywhere. Also thank you for being so flexible with everything on the day! Would highly recommend PQL to everyone!
Perth Limo Hire Wedding 18/3/2017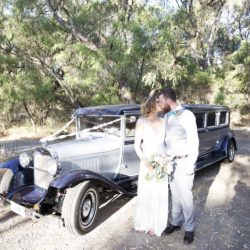 Hi Rob, Thank you for your friendly and on time service on Saturday. I would like to acknowledge your responsiveness during the booking process leading up to the day.  There were a number of surprises and events planned for my Husband's 50th. For me the highlight was the limousine ride. Your presented the vintage limousine beautifully. It was relaxing and special, and with the time of the day being dusk it just added to ambience.
Ann, 7th January 2017.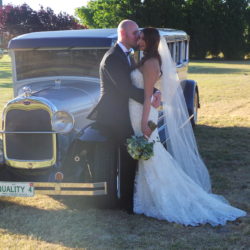 Perth Quality Limousines provided us with a beautiful vintage limousine for our wedding. The car was very comfortable, well stocked with ice, water and glassware and the service was impeccable. There was nothing to that was too much trouble for the driver. We received many comments on how great the car looked. Thank you for helping us make our day so special.
Sarika 
Wedding 16th December 2016
Rob was on time and the service and quality was amazing, would highly recommend the service. Made my sister is laws day with the beautiful car and service
Kelly Hartley
Wedding 11th December 2016
A big thank you for today. What an awesome service you provide. Dad was stoked as were the rest of us. I have plugged you on Facebook and for my next special occasion you will hear from me. Second to none! Thanks😊Suzy
Fathers 80th Birthday 20th November 2016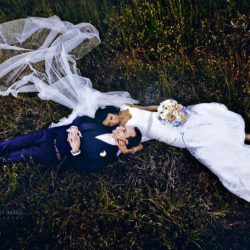 Perth Quality Limousines were extremely professional and friendly right from the beginning. Reliable, prompt, discreet we could not fault them and would recommend to anyone. Thanks.
Hamish & Ivana Wedding 15th October 2016